We care about your result!
Why You Should Choose London Painting
"We take pride in our work and are committed to making each of our clients happy."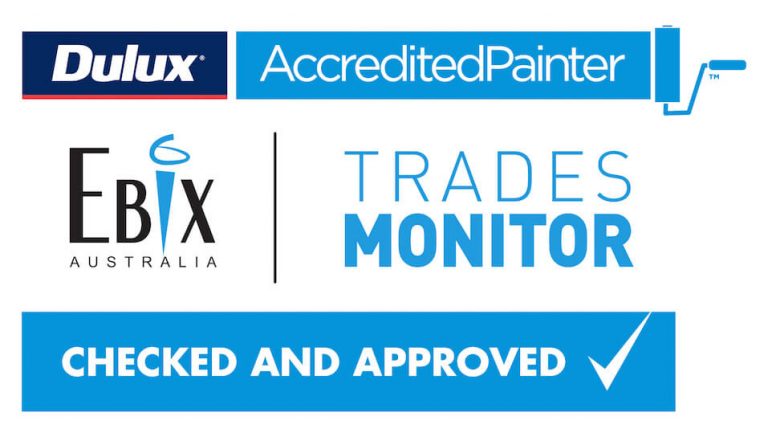 Dulux Accredited Painters have been recognised by Dulux as leaders in the Australian painting industry. Their commitment to quality workmanship, a professional approach and customer service is your assurance of a quality job.
Why choose a Dulux Accredited Painter?
Dulux Accredited Painters are specially selected based on strict recruitment criteria including workmanship and reliability. All Dulux Accredited Painters use Dulux premium paints, personally sign an ethical and professional standards document, comply with all safety regulations and hold a minimum of $5 million public liability insurance. It all adds up to a quality job that will add value to your home.
Dulux Accredited Painters are specially selected by Dulux for their superior skills and their commitment to the painting industry. This commitment ensures that they engage in proper quality assurance practices.
Dulux Accredited Painters are reliable and will turn up on time or telephone you. Their reputation is important to them, another reason why they have been selected by Dulux.
Using premium quality Dulux paints is another indication that your Dulux Accredited Painter is a quality painter. The pride they take in their workmanship leads to a quality job and customer satisfaction.
Dulux Accredited Painters take care and responsibility for the environment:
Compliance with environmental legislation;
Compliance with air and noise quality guidelines;
adopting best practice waste management systems;
Safe and responsible clean up of brushes and paint equipment;
Clients have the choice of quality Dulux paints, such as Envir02 (TM) that contain almost no paint smells
and less air pollution (upon request) .
Dulux Professional Enviro2 Low Sheen Interior Acrylic is a is low odor and low VOC premium paint, washable, hard wearing, new generation low VOC acrylic product that provides an elegant low sheen finish for interior walls in general living areas. With antibacterial and anti-mold properties, Dulux Professional EnvirO2 will help keep painted surfaces cleaner and fresher for longer by helping prevent the growth of mold, mildew and bacteria. The low VOC and low odor formulation contributes positively to indoor air quality and reduced air pollution.
Why we use Enviro2 Low VOC paints.
You and your family's health is important for us, we also care about our environment, by using Low VOC paints you can be assure you and your family are protected.
We can provide you with advice and information to ensure you make the best choice.
Here are the benefits to use Low VOC paints!
Premium washable water base.
No smell or odor
Antibacterial, anti-mold and mildew
No lingering fumes
Improve indoor air quality
Good for environment
Fast drying
Non yellowing
Great for children's rooms
Aesthetic appeal of low gloss level suitable for walls
Selecting the right colour or combination of colours can be a daunting task. You don't need to do it alone! London painting services offers complimentary free of charge colour advice for both internal and external projects.
Choosing a colour scheme is a great way to infuse your home with elegance and individuality, ensuring that it suits your personality and lifestyle.
The right paint colour palette can enhance the architectural details of a room, It can set a mood, You can make a space lighter, or cosier. We can help you choose colours that make you feel excited and alive, or serene and elegant.
We want our customers to have a great experience that is why we have incorporated a program below that will allow you to choose colours and repaint your area with a click of a button so that you can see your colours reflected on your house.
Our experienced painters and decorators will be happy to discuss your project, answer any questions you may have, and provide you with a free quote for your project.